24", 30", 36",46" diameters walk-behind troweling machines are designed for all type of flooring applications for the concrete professional and can be used with either combination blades or finishing blades.
Low maintenance & Long-life design.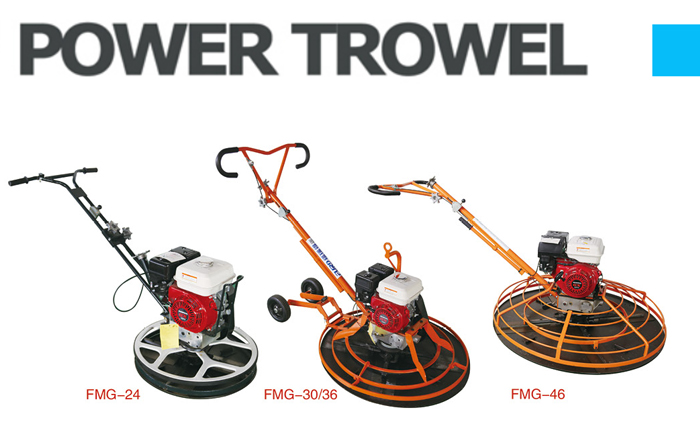 FURD factory also produce ride on Concrete Power Trowel, the size are 30" ride on Power Trowel and 36" ride on concrete power trowel.
The engine all adopt Honda gasoline engine, which has good performance.