Ride on Troweling Machine is easily operated and ideally suited for floating and finishing the concrete surfaces of large areas. These units help produce high-tolerance concrete floors.
Ride-on Power Trowel works efficiently and cost-effective for accurate and highly productive finishing of large concrete surface and super FF flat floor tolerance.
Application:

Trowel machine can be widely used to warehouses, parking lots, squares, airports and buildings of concrete frame surface, smooth, trowel. It`s the best choice for concrete construction.
Features:
-Low mainternance & Long-life design;
-Over-built gearbox assure long service life;
- Heavy weight design to assure superior finish;
-Safety designed guard ring;
-Height adjustable handle, assures operator comfort & easy control.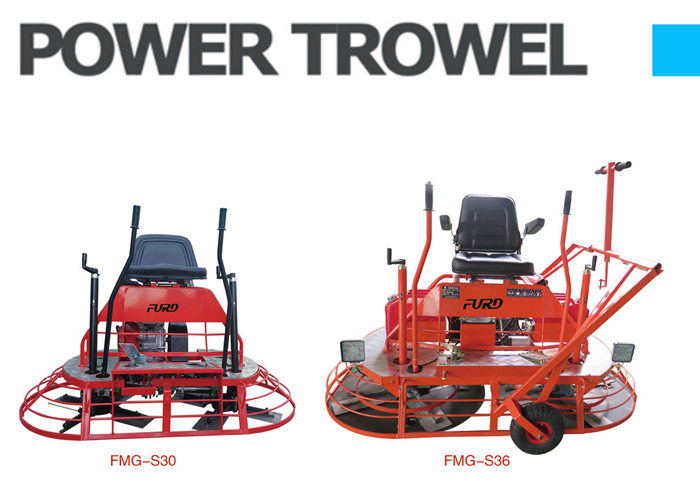 FURD factory also produce Walk-Behind Power Trowel, the size has 24" Walk-behind Power Trowel, 30" walk-behind power trowel, 36" walk-behind power trowel and 46" walk-behind power trowel.