It is used primarily for small-scale compaction work, such as pavements, cycle paths, small roads and small parking areas, and places that need compaction but are difficult to reach with a large roller.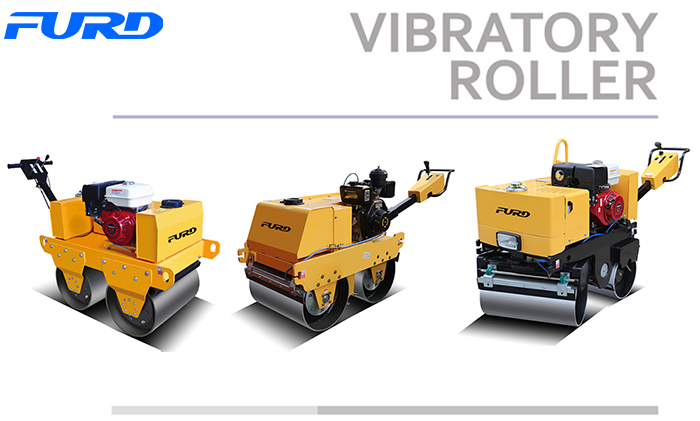 800kg Hand Roller Compactor with hydraulic controlled walking, hydraulic turning. Its compact design makes it perfect in the jobs on curbs and sides and in confined areas.
FURD walk behind double drum roller features:
-Adopts Danfoss hydraulic pump, infinitely variable speed;
-Hydraulic control walking, two drums equipped with two hydraulic motors
-Hydraulic turning, Tandem Road Roller turned by button control, easy to operate;
-Deadman control lever offers reversing protection.