Scarifying Machine, also called surface planers or milling machines, remove concrete faster and more aggressively than grinders. That's because they use the pummeling action of multi-tipped cutting wheels, or flails, that rotate at high speeds to chip away at the concrete surface.
Road Scarifying Machine is used for creating grooves in concrete surfaces and removes paint or coating and to clean and prepare concrete surface prior to coating and floor covering installation rugged sand casting and heavy gauge steel construction.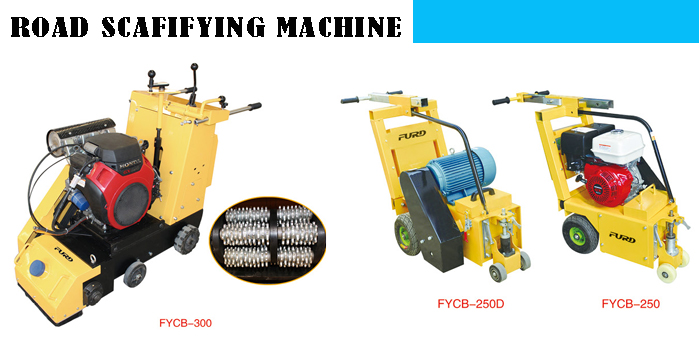 FURD Road scrarifying machine features:
- Adopt Japanese NSK bearing to ensure strong load and high speed. Imported excellent tough alloy blade, which is sharp, wearable and long serving life.
- Adopted ringfeder in drum, has the advantages of shock resistance.
- Single bearings support, excellent welt performance, which is suitable for operation in workshop.
- The milling depth is controlled freely.